Originally published by Gerard Ramalho, Channel 3 News Las Vegas
Read here: https://news3lv.com/news/local/group-save-red-rock-plans-huge-turnout-at-wednesday-zoning-meeting
Tuesday, February 21st 2017
LAS VEGAS (KSNV News3LV) — It's been called the jewel of Las Vegas, Red Rock Canyon National Conservation Area attracts millions of visitors every year. But it's those who frequent the area, locals, who say they have the most to lose.
"We have hikers, we have bikers, we have people who just drive through as a scenic drive," said Marc Reisman, a cyclist who is concerned the tranquil culture of Red Rock could be destroyed if development moves in. "It would be a shame to ruin that with construction trucks and traffic and just more congestion up there."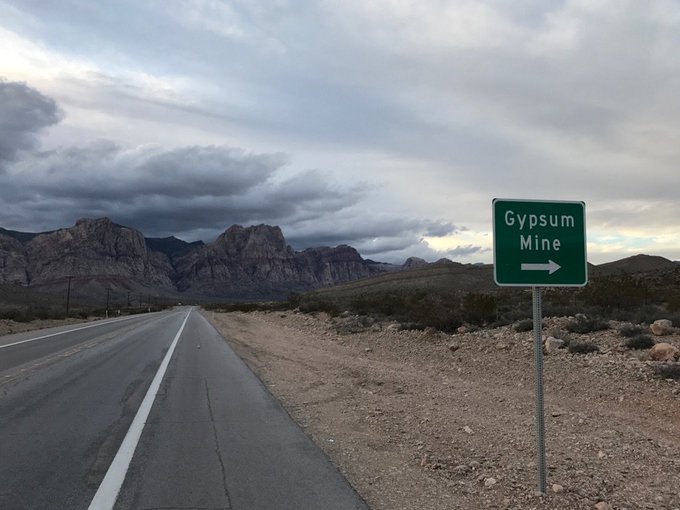 Just outside the conservation area is a gypsum mine owned by Las Vegas developer Jim Rhodes, that land already approved for construction of some 15-hundred homes. But for years they've fought to acquire a zone variance, one that would allow them to build more than 5-thousand homes, a rural village, markets, and shops.
"Once you rezone any piece of property out here," said Heather Fisher of the group, Save Red Rock, "when it's rural, when it starts as rural and it has rural protections, then everybody else is going to say he did it, why can't I?"
The group Save Red Rock is planning a major turnout at Wednesday's Clark County Commission meeting, where a vote could be taken to grant that variance.
News 3 reached out to Jim Rhodes for his side but didn't hear back. Though he does have proponents who site economic benefits. Clearly, it's a story of preservation, versus growth, one that has the potential to change a landscape for better or worse, depending on who you ask.